Global Issues, Local Solutions:
The changing face of adult education
A free day seminar/AGM hosted by SCUTREA and the University of the West of Scotland, Paisley. 3rd July 2014. 9.30am – 4.00pm
Dr Linda Morrice, University of Sussex
Adult Education as a Panacea for 'Fractured Britain': A Subaltern Perspective
Professor Emilio Lucio-Villegas, University of Seville
The Country and the People - Adult Education and Communities: a Participatory Approach
Dr Janice Malcolm, University of Kent
Adult education as academic work
For
Abstract and biography for all speakers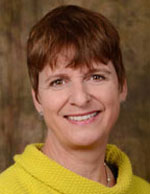 Dr Linda Morrice
Dr Linda Morrice,
University of Sussex, UK
Linda is Senior Lecturer in Education at the University of Sussex. Her research interests include adult and lifelong learning theory, policy and practice - particularly informal and community based learning. She has a particular focus on refugee and migration studies, identity, and issues of diversity and social inclusion. She is currently working on two research projects: "Optimising refugee resettlement in the UK: a comparative analysis (ESRC grant) and 'Cultural Values from the Subaltern Perspective: A Phenomenology of Refugees' Experience of British Culture' (AHRC grant).
Adult Education as a Panacea for 'Fractured Britain': A Subaltern Perspective
The dramatic increase in global migration has deepened and intensified concerns about the extent and quality of cultural diversity in the UK and across Europe. In the UK this shift has been accompanied by a change in the language of public and policy discourse: the old concepts of 'multiculturalism' and 'integration' have been replaced by 'community cohesion'. The emphasis is now firmly on new arrivals, Muslims and minority groups in general, to learn and to demonstrate a commitment to 'common values'. Adult education, in the form of compulsory language testing and citizenship education, has been mobilised to address the perceived social problem of migrants leading to a fracturing of British (and European) society. In these debates there is assumed to be a set of dominant and clearly defined British values, which are presented as being neutral, universal and uncontestable. These are set in opposition to migrant values which are left unexplored, but generally depicted as of concern. This paper will report on an Arts and Humanities Research Council funded research project with refugee women in the UK. Through a range of participative methodologies the research explores the women's experiences of British cultural values, and the complex processes of negotiating and performing identities in Britain today.